Black Cats of the UCHS Thank You!
Monday, January 30, 2023
I wish to sincerely thank everyone who supported the Black Cat Rescue Candle Project in October 2022!
Together we managed to donate $1000 to the Upper Credit Humane Society from the sales of my spooky upcycled candles!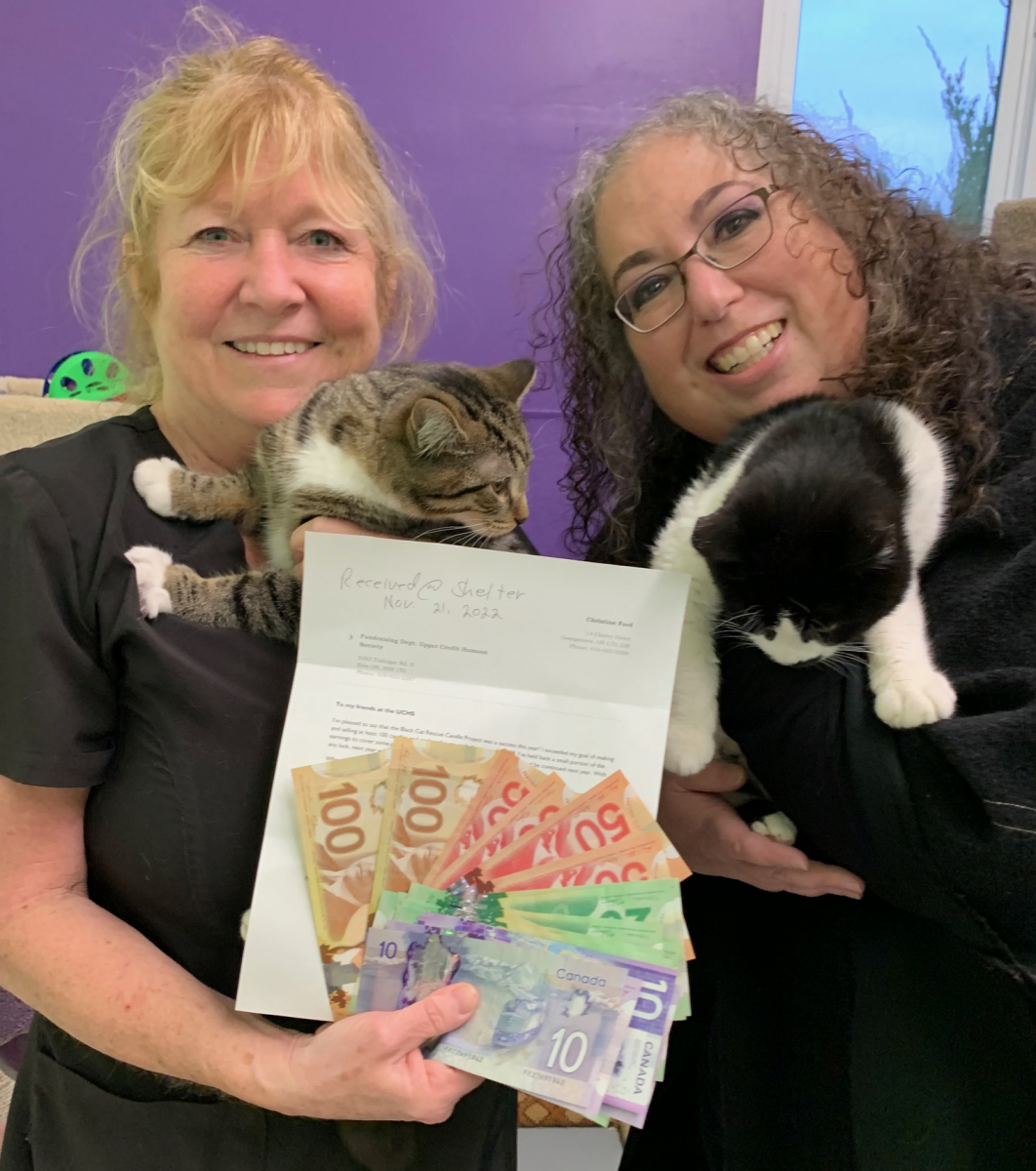 Sharon, manager of the UCHS is shown on the left of me with two adorable kittens as I made the donation in November 2022. I was so happy to contribute such a substantial donation this year. My dream was to take the $60 I had in my pocket and convert it into a project that could sustain itself year after year and yield bigger donations. With the help of the InSpirit Centre in Georgetown Ontario, we managed to sell about 120 candles. Special thanks to the team at the InSpirit Centre who did such a wonderful job. Together, we managed to cover costs and reserve enough funds to renew the project in 2023 while still reaching my goal of donating at least $1000. I could still use more donations to cover material costs to generate larger donations in the future. If you'd like to donate for supplies, drop me a line! We can make 2023 the best year yet! The UCHS is currently utilizing the donated funds to help their rescued and vulnerable kitties.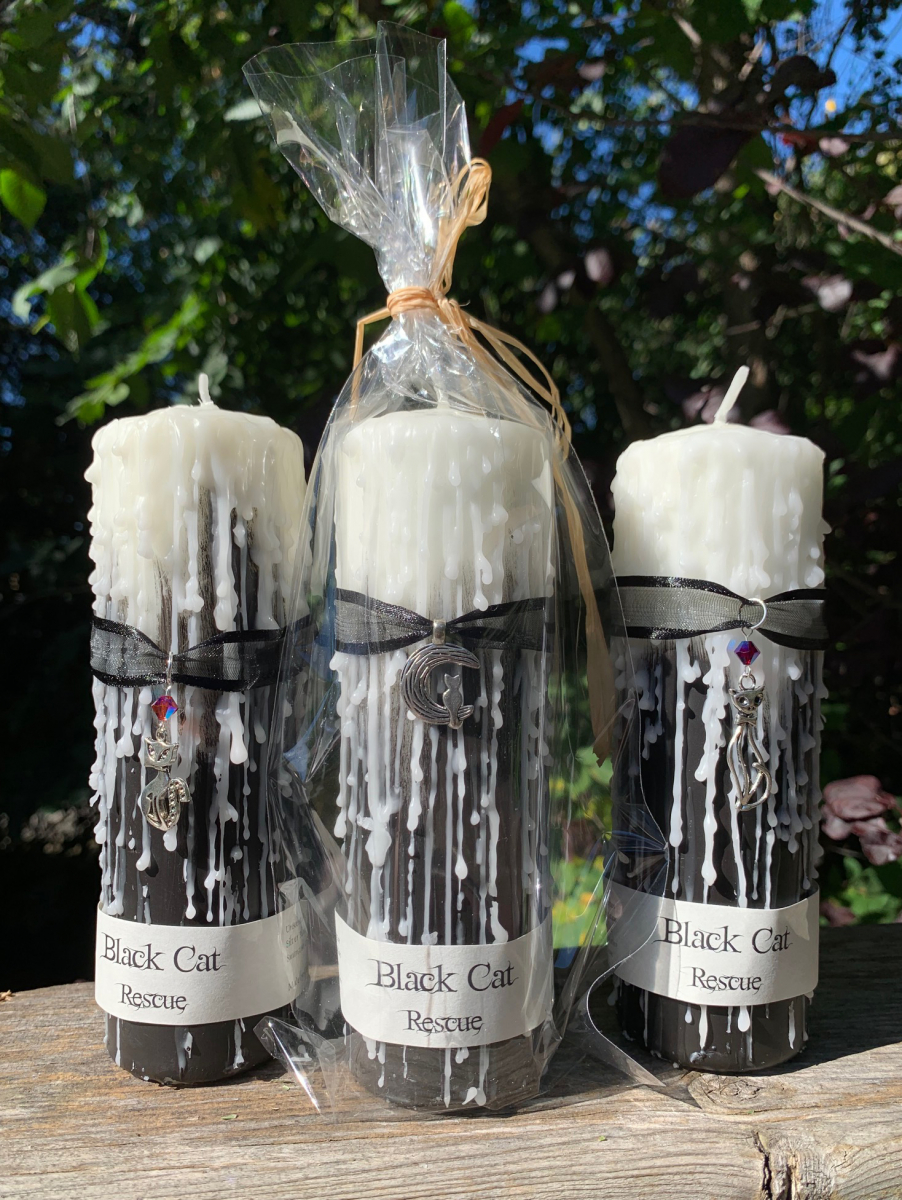 This year I'll be looking to innovate my current designs and will be looking for volunteers who want to get artsy and help create the candles with me. I'm even considering adding jewelry and other fun products.
I also have some personal news to share! Last year's project was dedicated to my cat Max who passed away in September 2022. I cried so much! As anyone who has ever loved a furry friend knows, the loss of a pet is the real deal. Resurrecting this project is the form my grief took. I wanted to take all that energy and make something good. By December I found the house was just too quiet and missed having a feline to love and care for. Now I've adopted a black cat of my very own! Meet Onyx! He was found in Chamberlain Park as a kitten and rescued by Feral Cat Rescue in Shelburne. He's about a year and a half old and I felt he'd been waiting long enough for his furever home. He was originally called Chandler by the shelter but we now call him Onyx.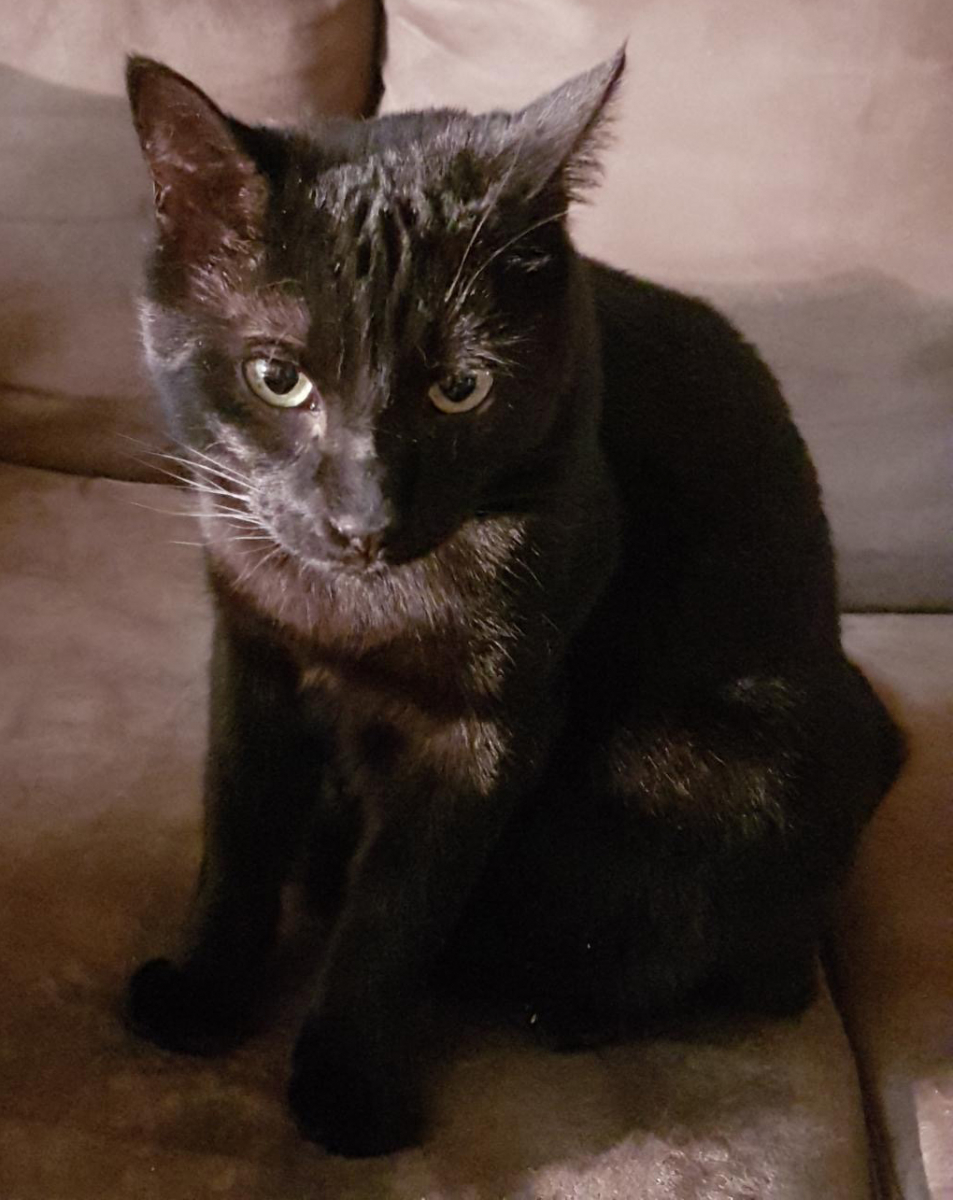 He's the sweetest boy! My husband and I only planned on adopting one cat but a super friendly ginger cat stole our heart as well. When I noticed he seemed to be bonded already with Onyx we just had to take him home too! Originally named Jarvis, he was rescued by the same organization. Nobody knows for sure how old he is but estimate him to be 4 years old. We call him Jasper now and he's so adorable. Jasper and Onxy are settling in well and seem truly happy here. They get along so well with each other and I think it helped them a lot to have a buddy while adjusting to a new home. We love our new furry friends!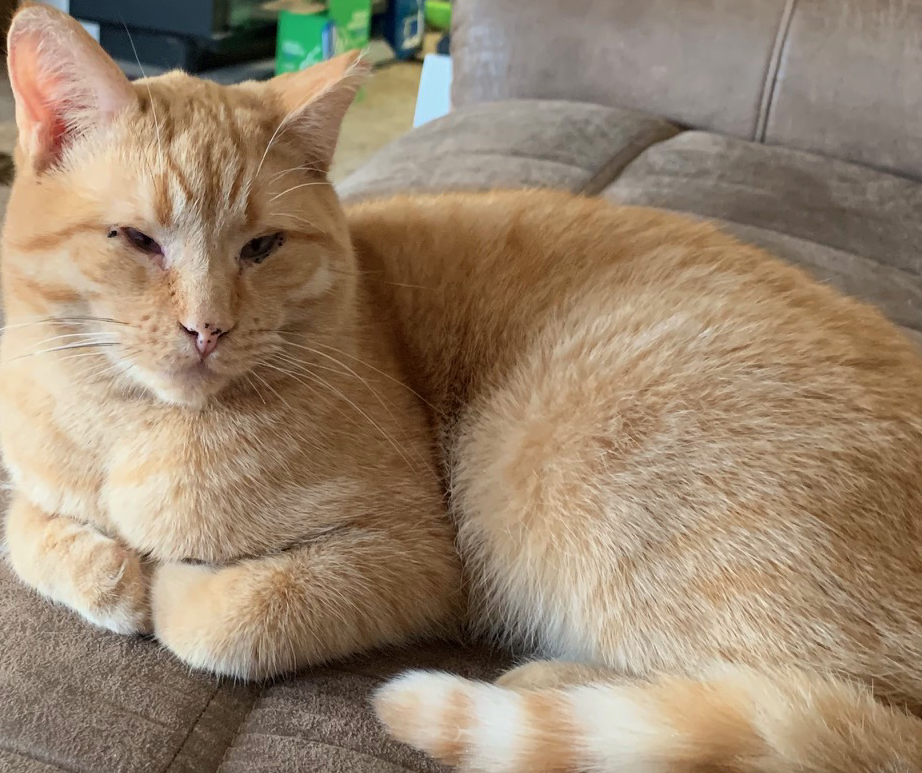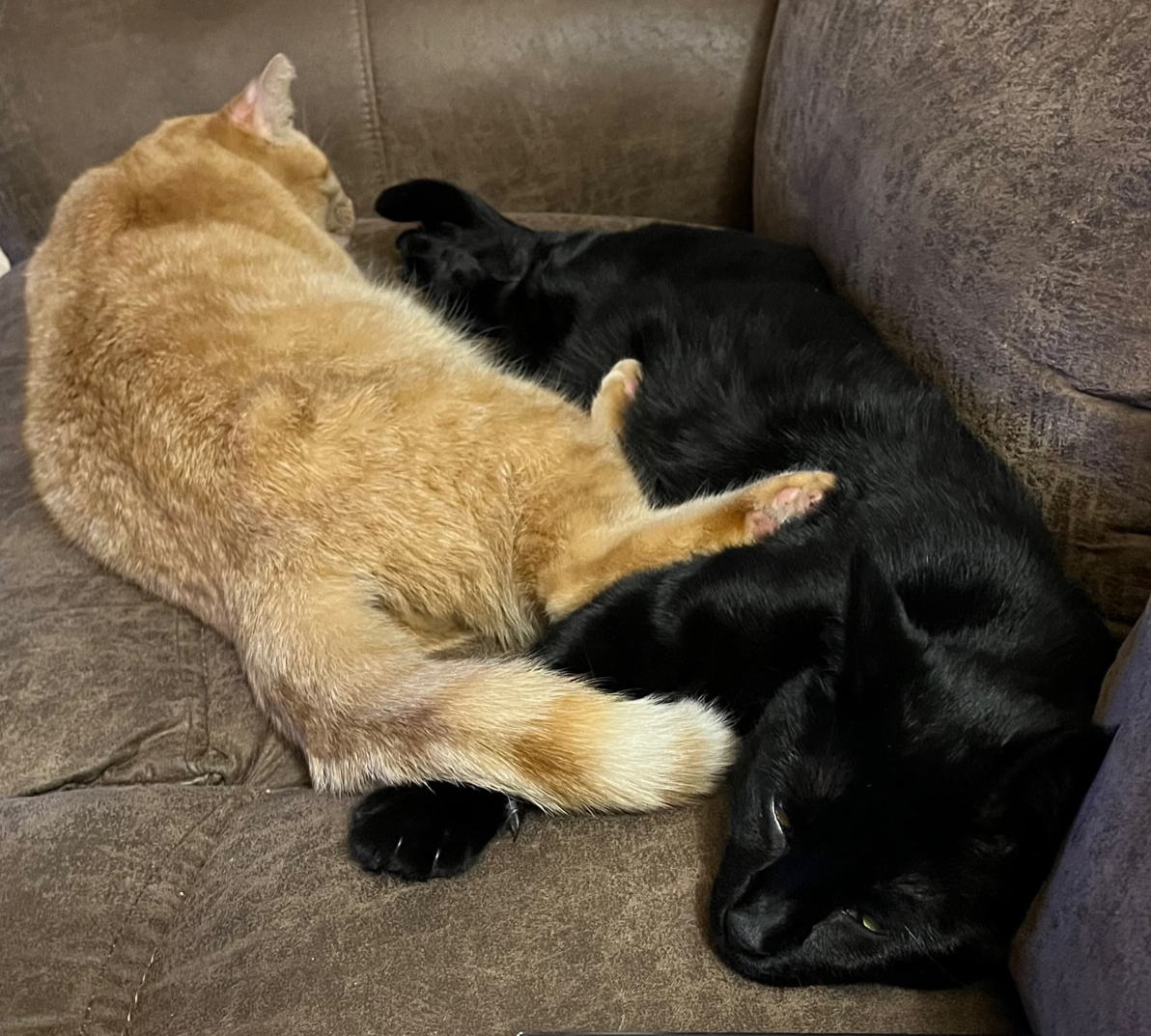 Thank you all once again for your amazing support of the Black Cat Rescue Candle Project. We're making a difference, one candle at a time. I hope you wil support again in October 2023!