Miniature Fabric Art Animal Totems!
Friday, September 18, 2015
New Animal Totems!
I've been so busy this year restructuring, finishing old projects and planning a new future for my artwork. In the meantime, my miniature fabric art animal totems are back and now available in Williams Mill gallery shop!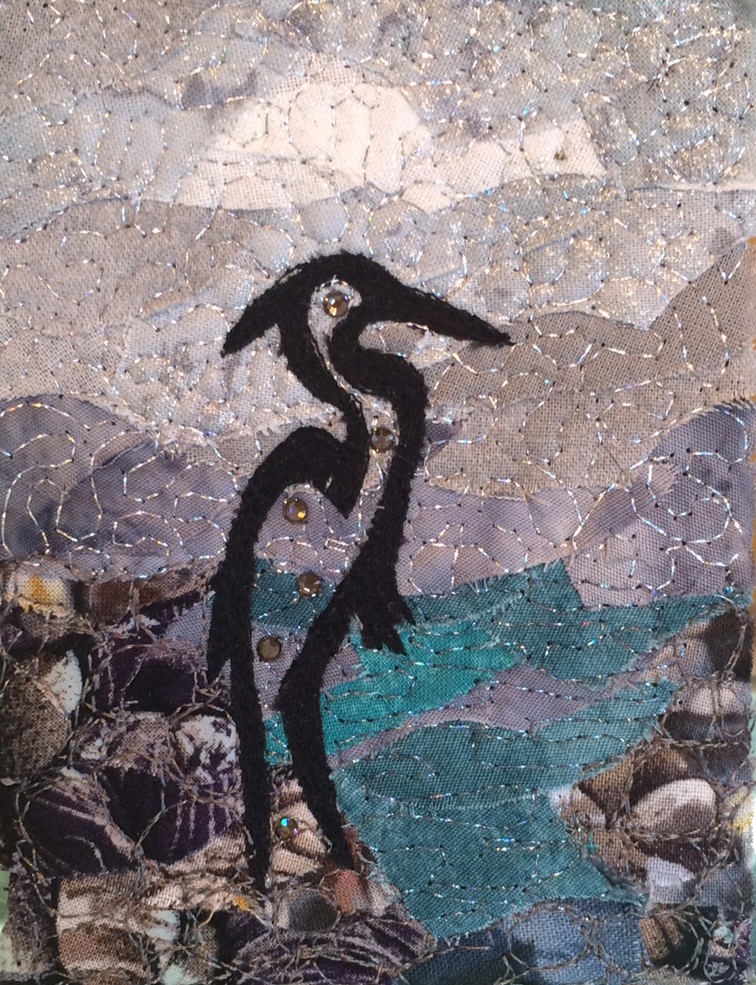 Blue Heron Totem
Approximately 4" x 3", this series of miniature animal totems has been a lot of fun! I've attempted to create the "essence" of the spririt of the animal and have collaged and stitched together dozens of different fabrics to create the look. Each art piece comes with a miniature easel and a card with details on their medicine teachings from various Native cultures for $65 CDN. I'm a huge animal lover and have been a student of animal medicine for a long time.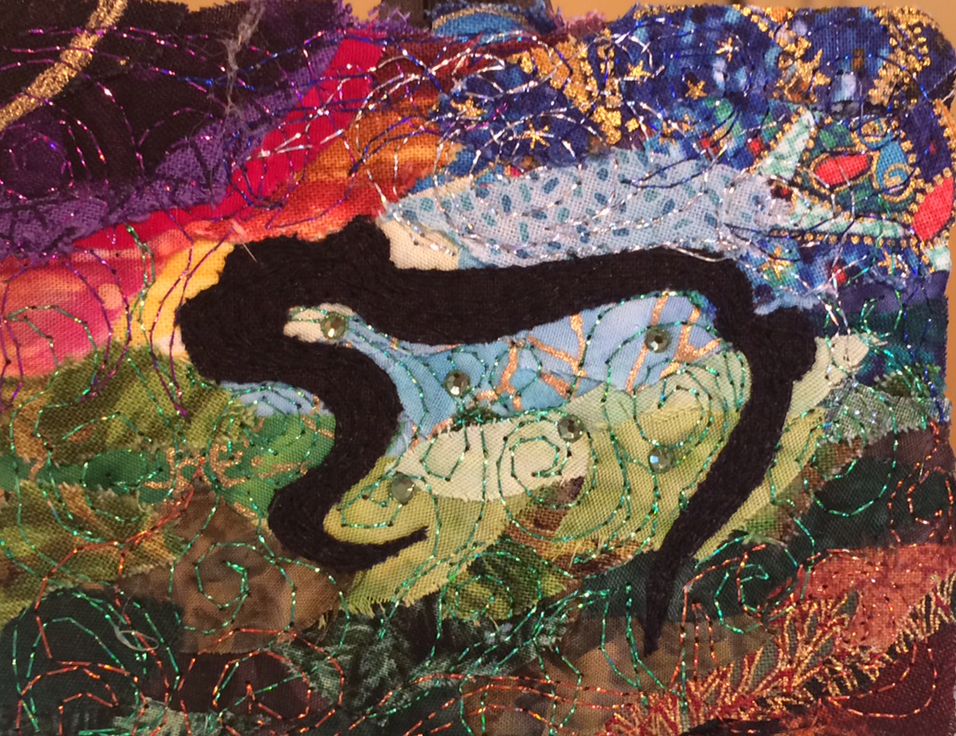 Bear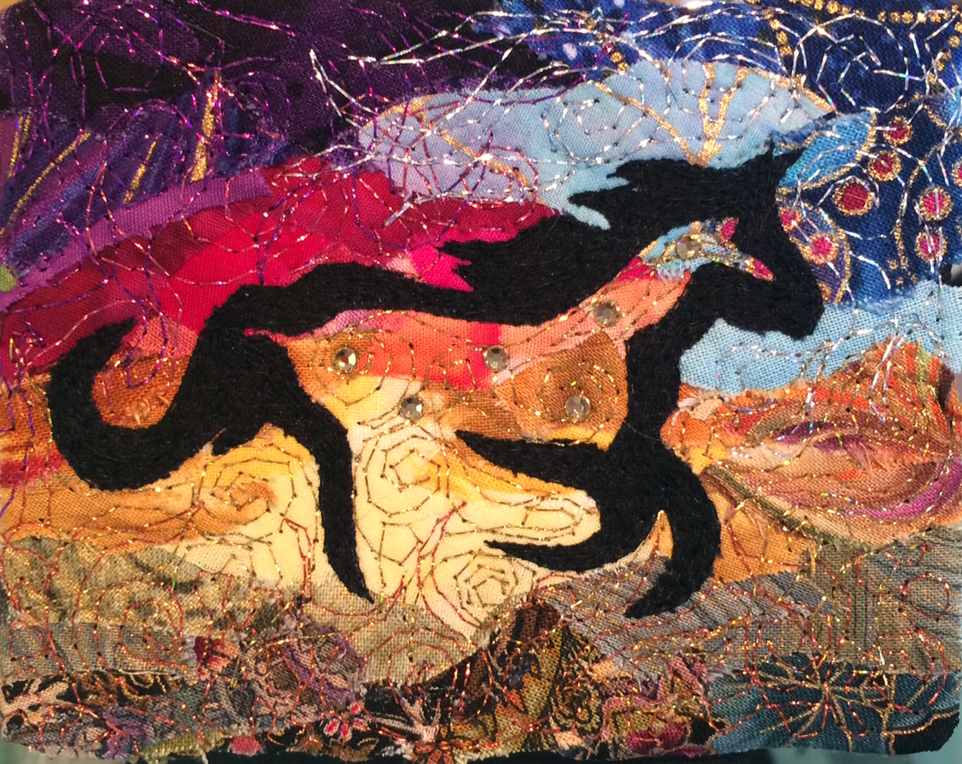 Horse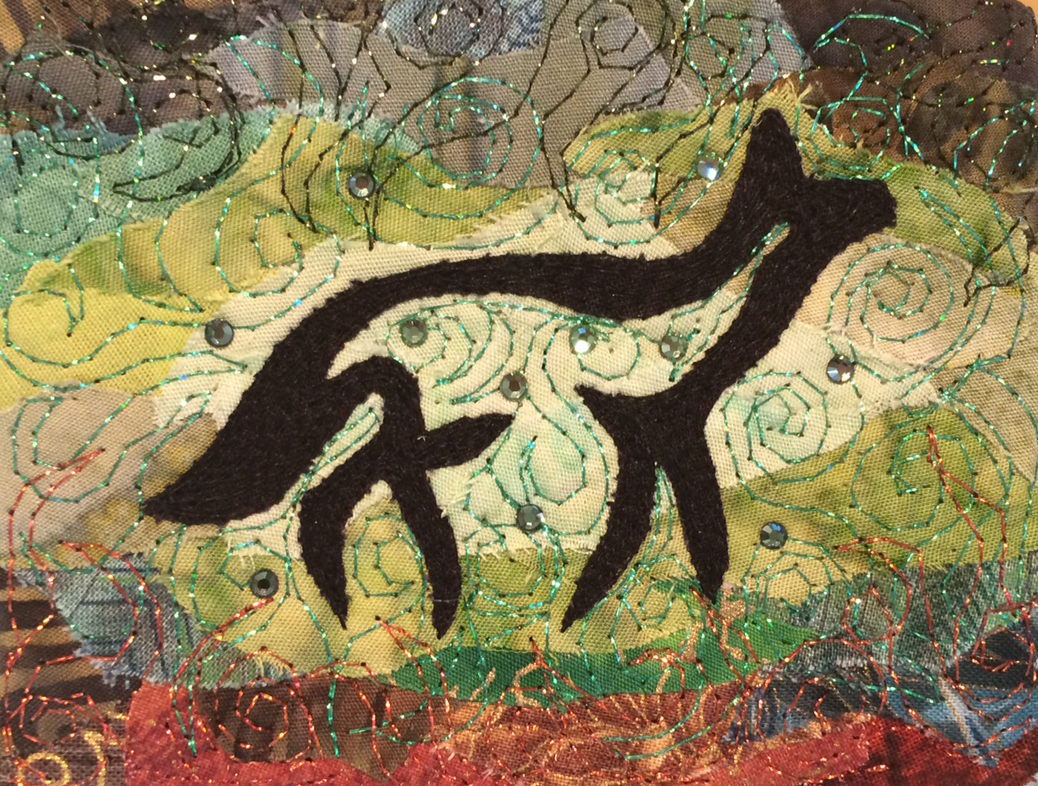 Fox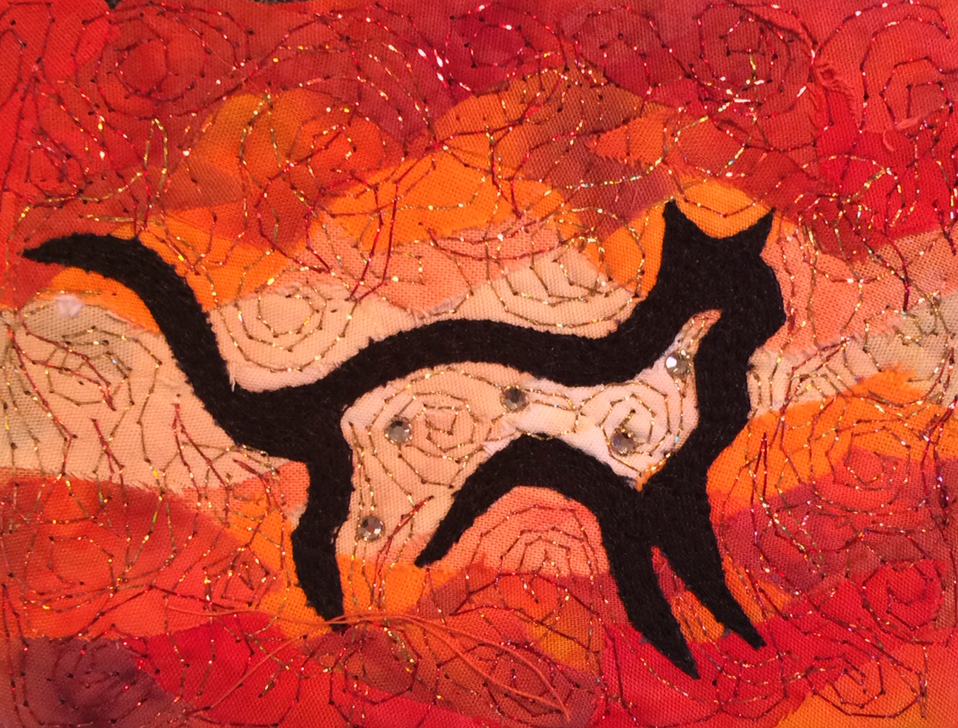 Cat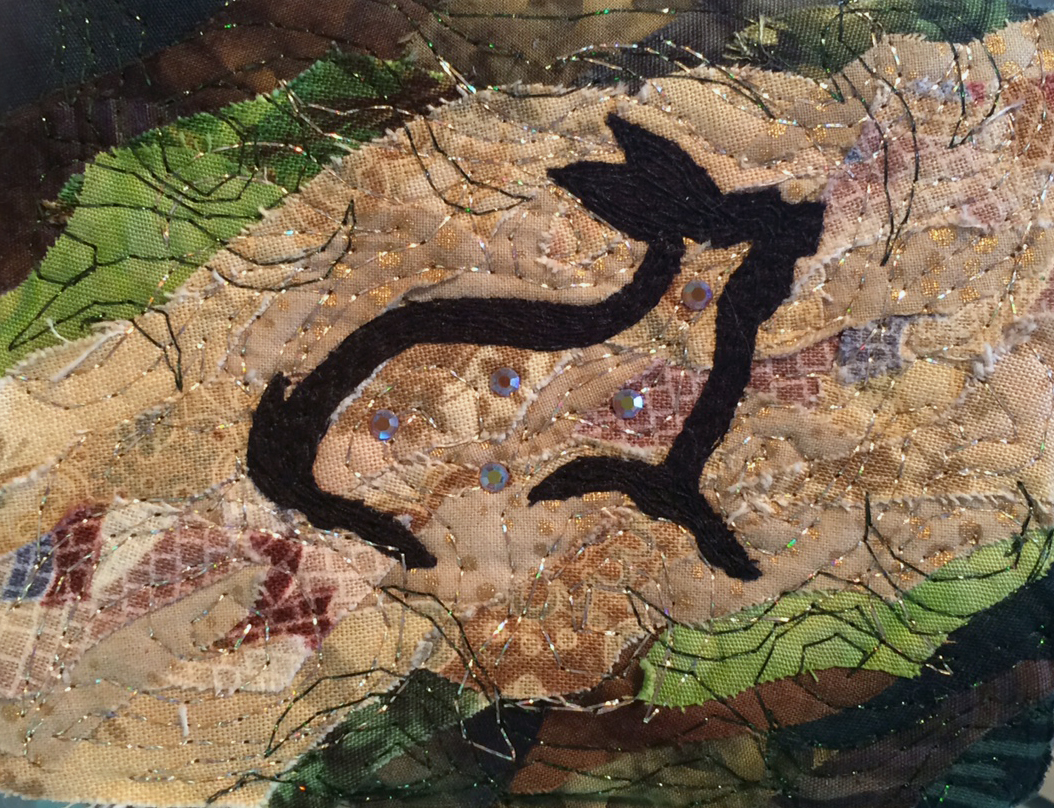 Rabbit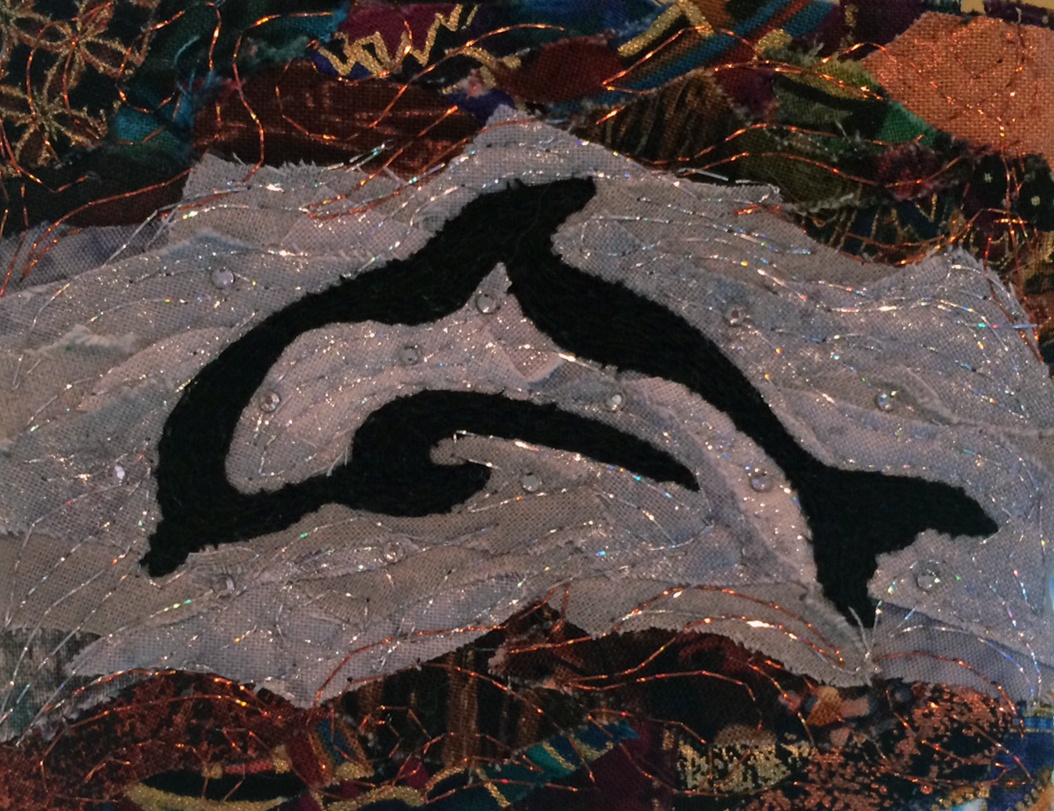 Dolphin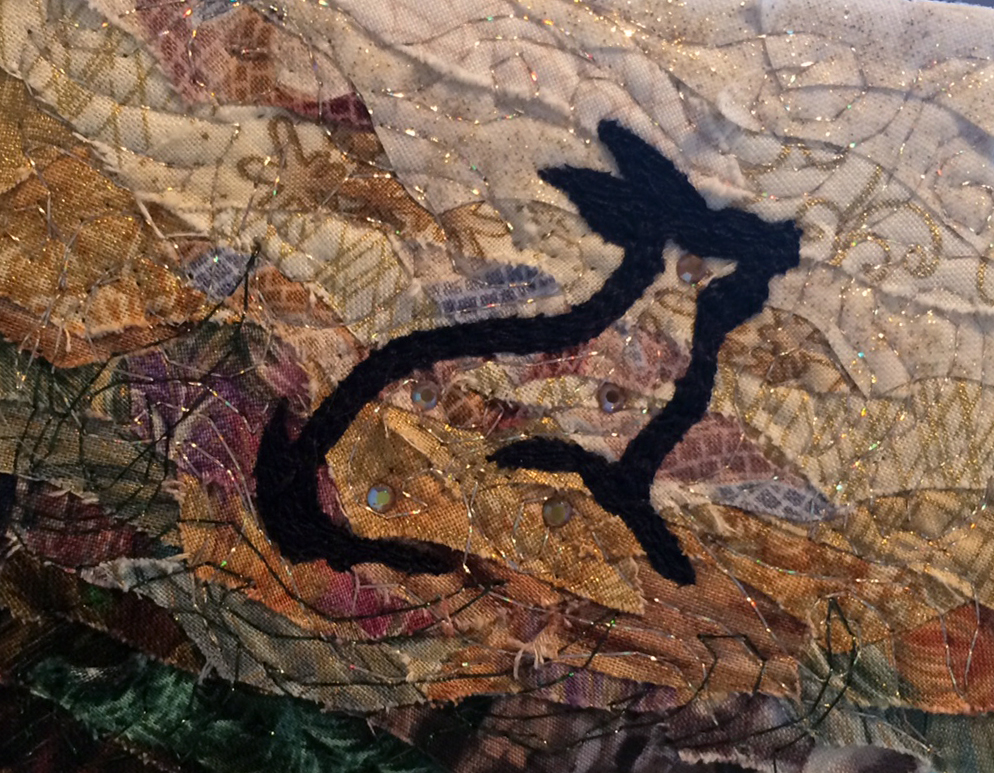 Rabbit
Each piece is truly one of a kind! Enjoy!
Christine