Templehearth 2023
Monday, January 30, 2023
I'm so thrilled to be a presenter for Templehearth for the third year in a row!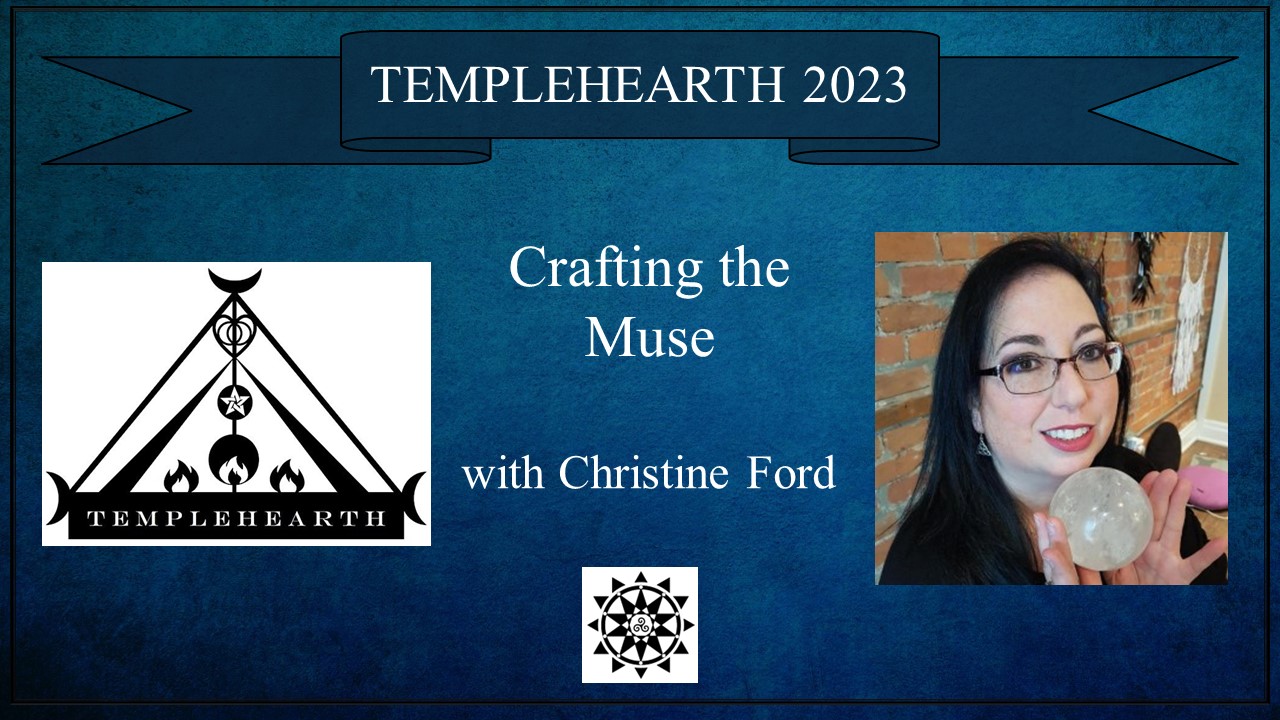 Templehearth is an online weekend of witchcraft related workshops and lectures hosted by the Temple of Witchcraft. If you're new to the modern witchcraft movement, please keep in mind that "witchcraft" is a catchall phrase that means different things to different people, so let me tell you what it means to me. The particular spiritual path of witchcraft that I favor is that of a life-affirming, healing path utilizing many kinds of holistic and alternative ways to wellness. It is the path of the seer, as well as a spiritual path that enlightens and promotes the evolution of our best selves. I very much enjoy being involved in this type of magick. (Note that I add the letter "k" to the word "magick" to indicate real life magick from stage illusions for entertainment).
The intersection between art and magick has always held great interest for me and this will be a big part of my focus for my lecture this year. For instance, have you ever met an exceptionally influential person and suddenly began to feel it rub off on you just a little? Have you ever been in a creative environment and found ideas of your own begin to flow more freely? Or perhaps read a book about mediumship and then had an unexpected mediumship experience? Whether or not you have experienced any of this for yourself, as witches we have great resources available to us. What if we could consciously use magick and ritual to connect with muses and spirits of inspiration to forge a new relationship to birth a truly inspired project into the world? We can! Explore the possibilities and learn about the magickal law of contagion and ritual to open new avenues of creativity and magick in your practice. This is what I call crafting the muse!
Templehearth runs February 3-5 2023 and registration is open! The cost for an entire weekend of workshops, lectures and ritual is $70 USD. Click here to register! Hope to see you there!