Uniting for Love after Quebec City Mosque Shooting
Friday, February 3, 2017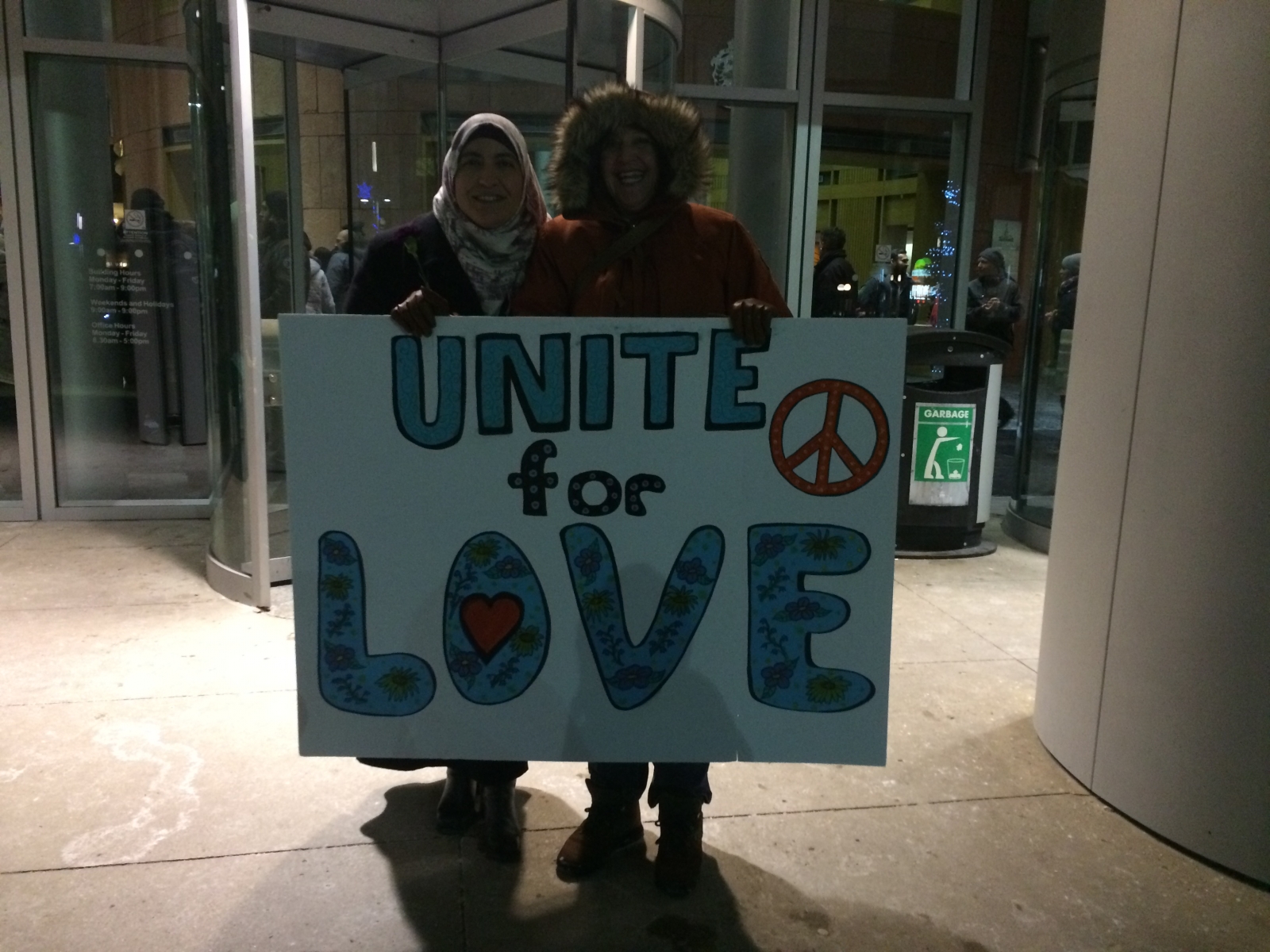 This is a photo of two lovely women I met during a vigil in Kitchener, Ontario the day after the horrible shooting at a mosque in Quebec City. The photo at the bottom is of myself and my little sister at the vigil. The night of the vigil, I just knew I HAD to stand with my fellow Canadians at City Hall in Kitchener as a show of solidarity with those who lost their lives during evening prayers just one night ealier in Quebec City. Even with a 101 deadlines and -7 degree weather, I was outside. It was the most peaceful gathering with kind, compassionate Canadians from all walks of life. It made me feel proud to be Canadian.
When peaceful Canadians can't even get through their evening prayers without getting shot, I WILL stand in solidarity. I'm not Muslim and Islam doesn't particularly resonate with me, but I WILL stand with ANYONE for the freedom to practice their faith peacefully.
I stand on guard for freedom of religion, I stand on guard for women's rights, I stand on guard for LGBTQ rights, I stand on guard for human rights, animal rights and our planet. May we all be united by compassion, love, and the knowingness that we are ultimately all One. Peace.
Christine