If I were to be completely honest, I'd have to admit that there are so many things I'd like to accomplish for 2015 that it could fill a book! I've recently started using OneNote and I love it! I can add to my list of ideas and goals wherever I am and that list continues to grow and grow. With so many ideas, goals and dreams to fulfill though, I sometimes get overwhelmed and my overall productivity drops dramatically. So with this in mind, here are my top 5 things to create this year.
1. I Want to Create my Goals for 2015
OK, so it's already the middle of February, but it's never too late to formulate goals and plans for the future right? While goal setting is a no brainer for some people, I have trouble deciding what it is I really want for both my professional and personal life. As a result, I've been living in a sort of limbo since moving my studio into my home. In the past 5 years my life has gone from being rigidly structured with almost no free time to nearly the polar opposite with a free form schedule with ultimate flexibility. Now is the perfect time to reassess where I'm at, what I really want and finally, how to get there. Wish me luck!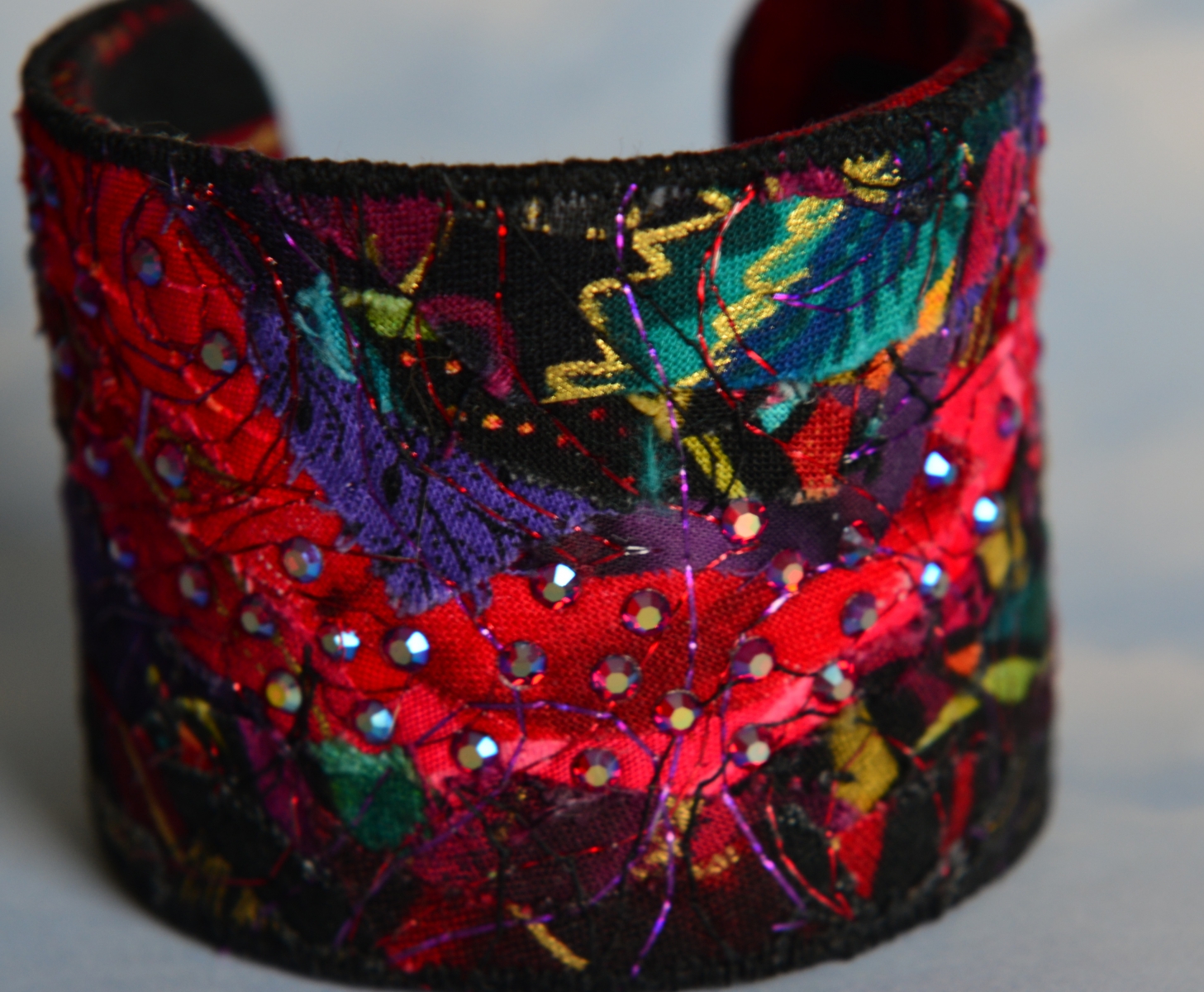 2. I Want to Create Something New!
One of the challenges of running a successful Etsy shop is that there is less time to experiment with new designs, products and artwork. I think it's really important to keep my shop fresh. It takes a lot of hard work to get an online shop going and I don't want to bore my audience or myself! My list of ideas is ever expanding and I'm just itching to play. One of my goals from #1 will be to schedule to time to play in the studio and hopefully invent some new products for my shops. I have ideas for fiber art and metal bracelet cuffs, fiber art handbags, fiber art journals, jewelry designs and so much more.
3. I Want to Keep Current with my Websites and Social Media
I'll be the first to admit that if I go to a website and see that it hasn't been updated recently, I move on and assume that no one is home. I shudder to think that I haven't updated my blog here since last Spring! Trying to keep up my Websites, On-line shops, Facebook, Twitter, blogs etc can be overwhelming. This year I'm planning on doing what successful bloggers do and work out a schedule to manage all of these important duties. One of the most popular bloggers I know, Lil Miss Kate, started with spending only 5 minutes each day for Facebook, 5 minutes for Twitter and schedules her posts to happen automatically at pre-determined times. From what I've learned, no matter how frequently you decide to post your information, it's consistency that's key. I have a friend who posts on Flickr once every Saturday like clockwork and has been doing this for about 2 years. She has just reached over 8 million views!!! Wow!
4. I Want to Gather Inspiration through Travel and Living Life
Inspiration is all around us. As an artist I know this, but how often do I actually, take a photo, write in a journal, sketch in my sketchbook, or record something to capture the moments of inspirations as they float by? I think my OneNote list will grow exponentially just by recording moments of inspiration as it's happening and before it is all but forgotten. I've just recently returned from Puerto Vallarta Mexico and will be travelling to England and Scotland this April. I'll keep you posted!
5. I Want More Time to do Absolutely Nothing!
Does this one sound strange? I used to fill up every minute of my day, often working late into the wee hours of the night. However, I find that I'm often more productive when I have some downtime when absolutely nothing is expected of me. I hate the feeling of always being rushed off my feet while still missing deadlines. Hopefully by setting more realistic goals and scheduling my time better, I'll be able to enjoy more productivity while still having time to stop and smell the roses and recharge my creative fire.
Well that's my top 5 list, out in the open, where everyone can see and where I know must be accountable. What sort of goals have you set for yourself this year? I welcome your comments and feedback.
Creatively yours,
Christine